The Awesome Adventures of Captain Spirit, also referred to as Captain Spirit, is a free standalone game inside the Life is Strange universe, developed by Dontnod Entertainment and published by Square Enix. It was announced June 10, 2018, and was released on June 26th for free on Xbox One, PlayStation 4 and PC (Steam).
It takes place over the course of a single Saturday morning in December and follows Chris Eriksen, a 9-year-old[note 2] boy who dreams of adventure, and carries on the theme of childhood nostalgia that was a central element of the original Life is Strange. Likewise, the game tackles challenging social issues, such as grief, neglect and alcoholism.[1] The story is predominantly about imagination and how it helps us cope with reality.[2] The game takes place in Beaver Creek, Oregon, during winter time, 3 years after the events of the original Life is Strange.[3]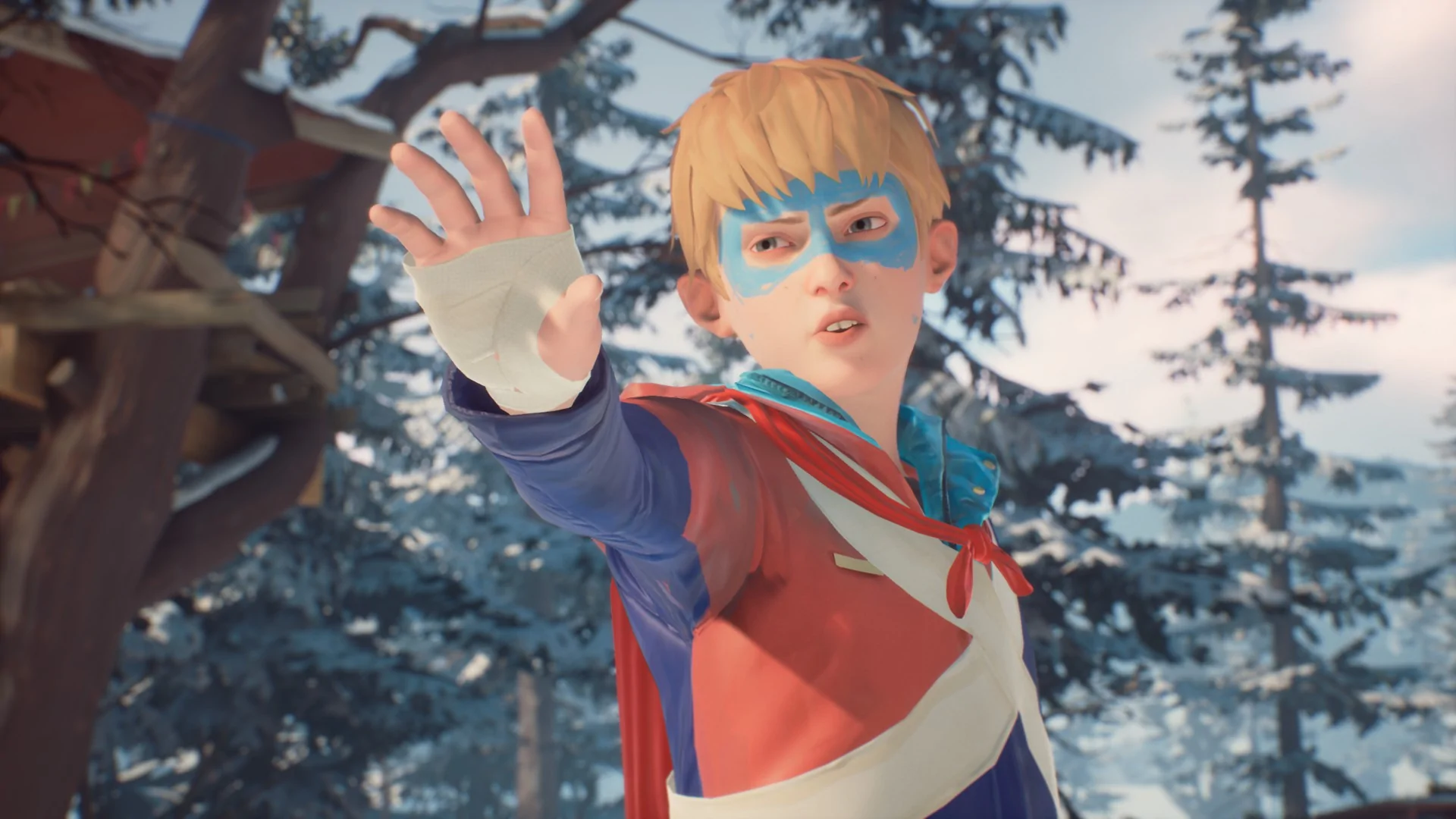 The game serves as a precursor to Life is Strange 2 that gives "a glimpse into Life is Strange 2's brand-new story... but only if you're clever enough to piece the clues together!". Dontnod calls it a "perfect introduction" to the upcoming sequel. Dontnod confirmed that "some choices in Captain Spirit will carry over and have consequences in Life is Strange 2."[4] It is now confirmed that Captain Spirit is a set-up for Episode 2 of Life is Strange 2.[5]