Life is Strange is a five-part episodic adventure game that sets out to revolutionize story-based choice and consequence games. It is developed by DONTNOD Entertainment and published by Square Enix. The developers describe the game as a nostalgic coming-of-age story that combines the present with the past, creating key moments for each episode. Episode 1, "Chrysalis", was released on January 29, 2015 and the final episode, "Polarized", was released on October 20, 2015. A Japanese version was released on March 3, 2016.[1] A macOS and Linux port by Feral Interactive was released on July 21, 2016.[2] On December 12, 2017, a version for mobile platforms was announced[3], fully released in March 29 and July 18, 2018.
The game's protagonist is Maxine Caulfield, better known as Max, a shy 18-year-old photography senior who discovers she can rewind time to change the course of events. Back in her hometown Arcadia Bay, a picturesque seaside town in Oregon, Max is reunited with her old friend, Chloe Price, and they start to uncover the truth behind fellow student Rachel Amber's mysterious disappearance, and soon they find themselves exposed to the darker side of Arcadia Bay.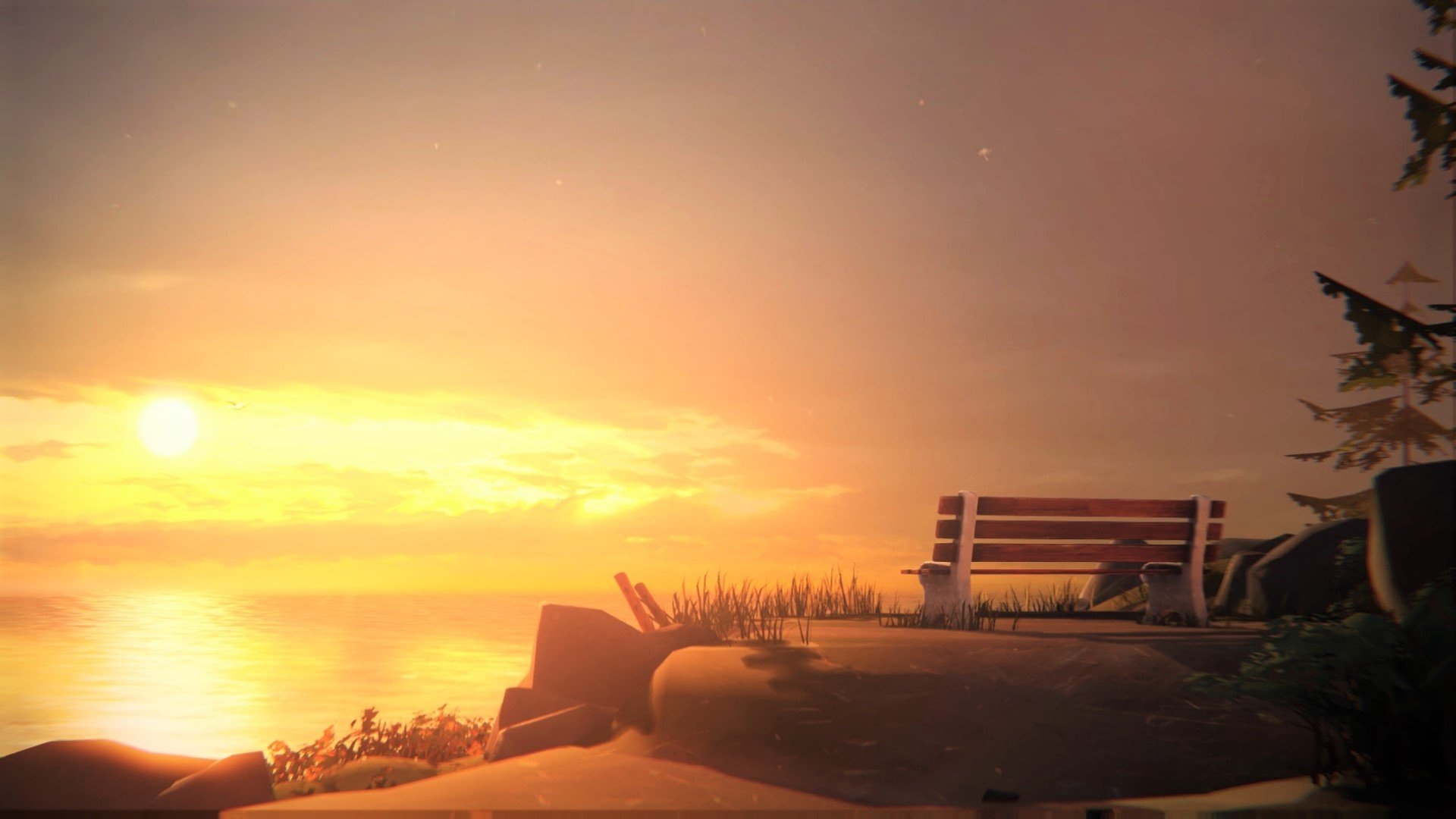 Max gets disturbing premonitions of the future, and must take on the responsibility to prevent a devastating destiny for her town. As she struggles to understand the implications of her power, she must quickly learn which consequences her interfering in time and space holds.
The characters have to deal with everyday life issues created by their own families and school mates, and as you can expect in a typical public high school environment, there is a lot of high school drama, and sometimes teens make bad decisions. Players will be given the opportunity to make choices while playing Max, and each choice will have consequences in gameplay. Her ability to 'rewind time' will impact the game's narrative. There are multiple endings depending on the choices the player makes for Max. The game has a licensed indie soundtrack and hand-painted visuals.
The game approaches real world issues and problematic situations such as depression, bullying, suicide, domestic violence, mental illness and the loss of loved ones.