You can access your Account Settings in 3 ways:
From the Main Menu – Under the Quick Links section, while logged in, click 'My Account'.
From My Dashboard – From the Dashboard Menu, under, 'Account Settings'.
From your Profile – Click the mini version of your avatar to reveal a dropdown menu with extra options – choose 'Account Settings'.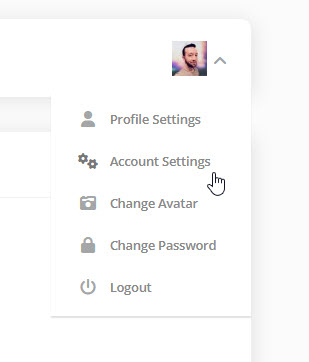 The default page for Account Settings is the Email & Password page.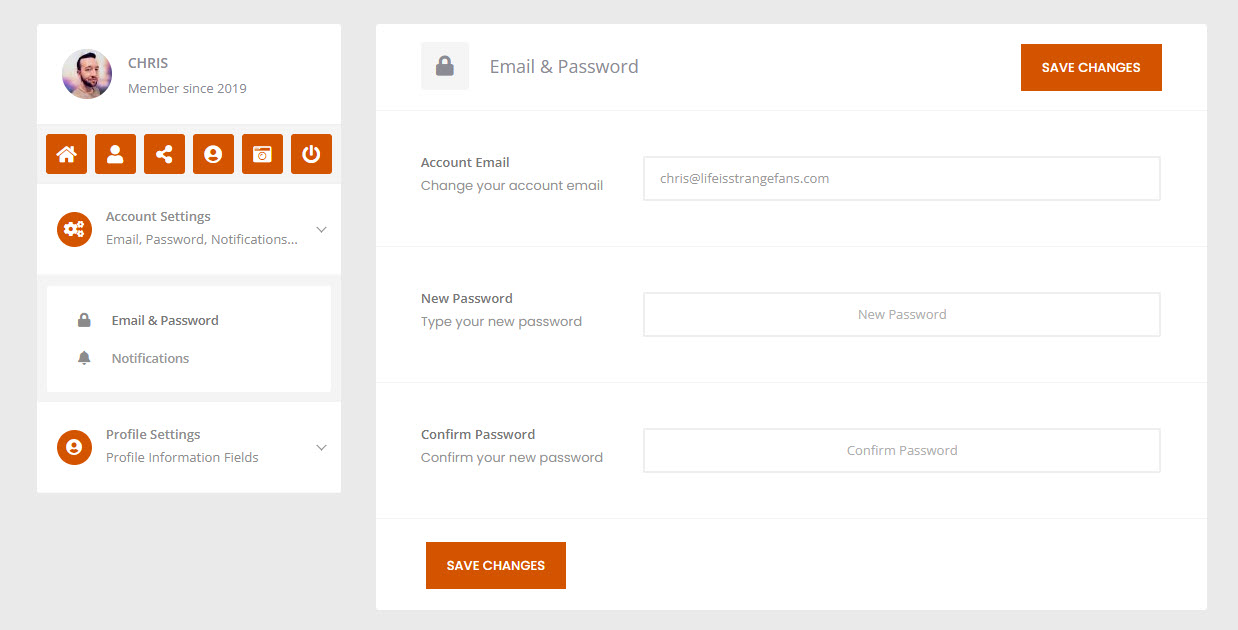 Here you can update your email or password. After changing your email, any site-related Notifications will go to that email instead.
In the sidebar on the left, below the Email & Password link, is Notifications.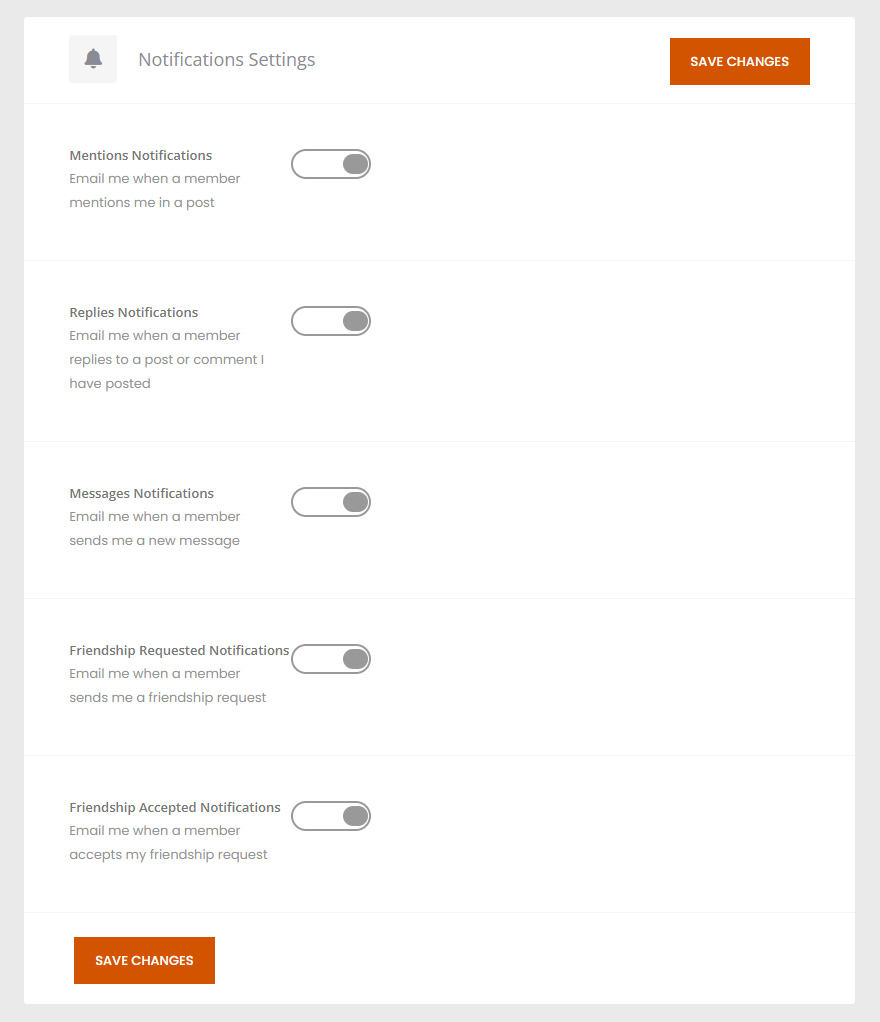 Here you can toggle on and off site related Notifications including Mentions, Replies, Messages, Friends Requests and Friend Request Acceptances. Note that these are related to email notifications only. For on-site and gamification-related Notifications, check the 'Notif Settings' link on your My Dashboard page.
At the top of the Account Settings sidebar, you'll see 6 buttons.
The first button with a house icon will take to the main Homepage of the site.
The second button with a user icon will take you to your own profile page.
The third button with a social network icon will take you to the Social Networks settings page.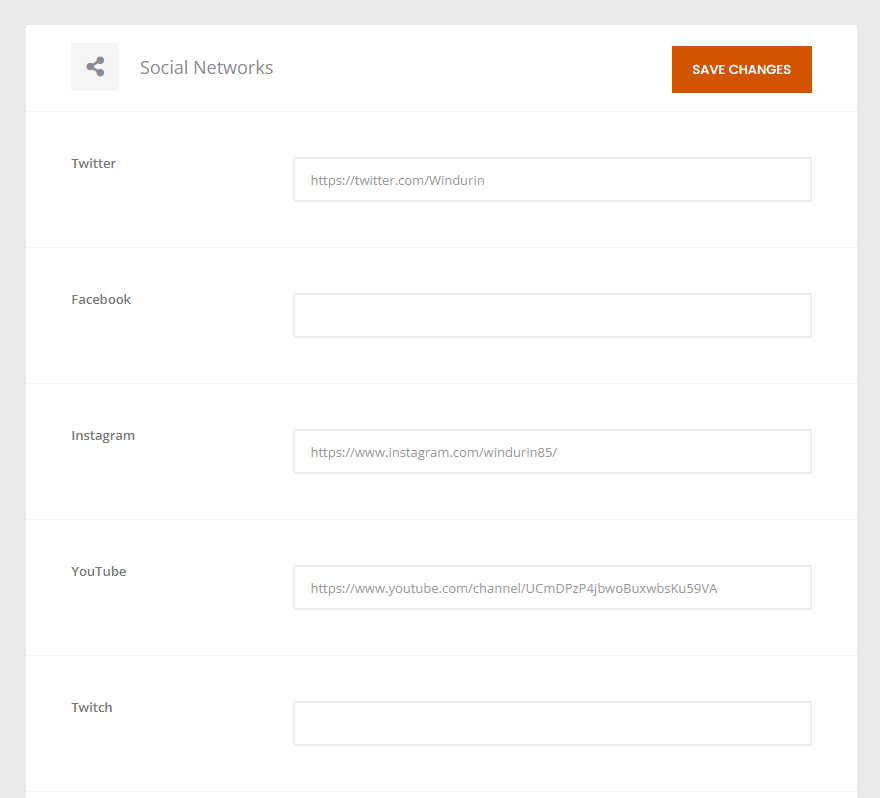 Here you can add/update any links to relevant social networks. Note that you must enter the full URL including https://
The fourth button with a user icon in a circle frame will take you to the Change Avatar page.
To begin uploading a profile photo, click the 'SELECT YOUR FILE' button.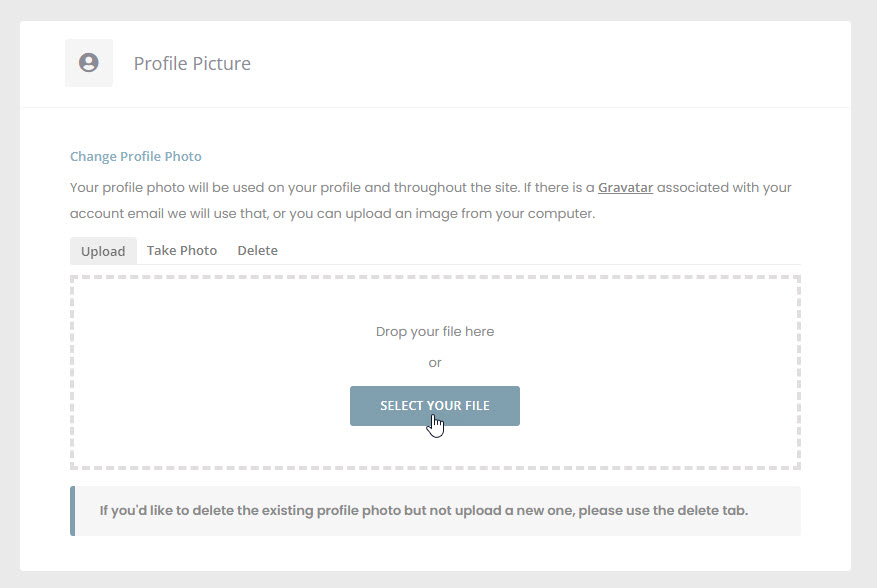 After selecting a photo from your browser, you'll have the opportunity to crop it. Drag the corner handles and/or drag the selection box to get the perfect fit, then make sure to click the 'Crop Image' button to finish the process and ensure the profile photo is updated.
Please note that you may need to click the 'Crop Image' button even if you don't make any changes.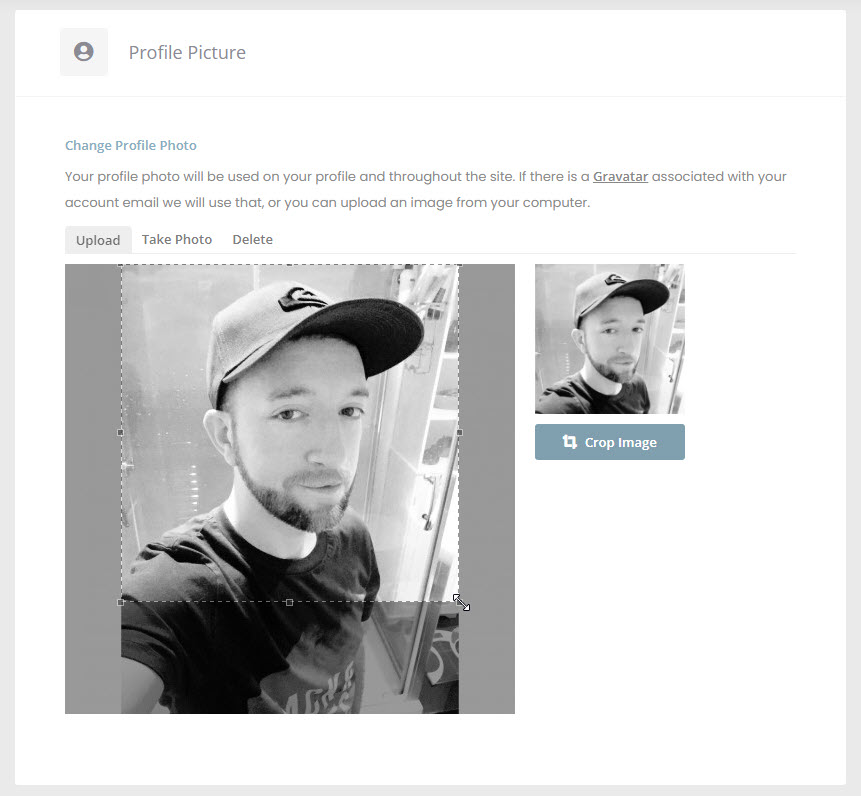 Once the photo is successfully uploaded you'll see a confirmation message.

The fifth button with the camera will take you to the Change Cover Photo page.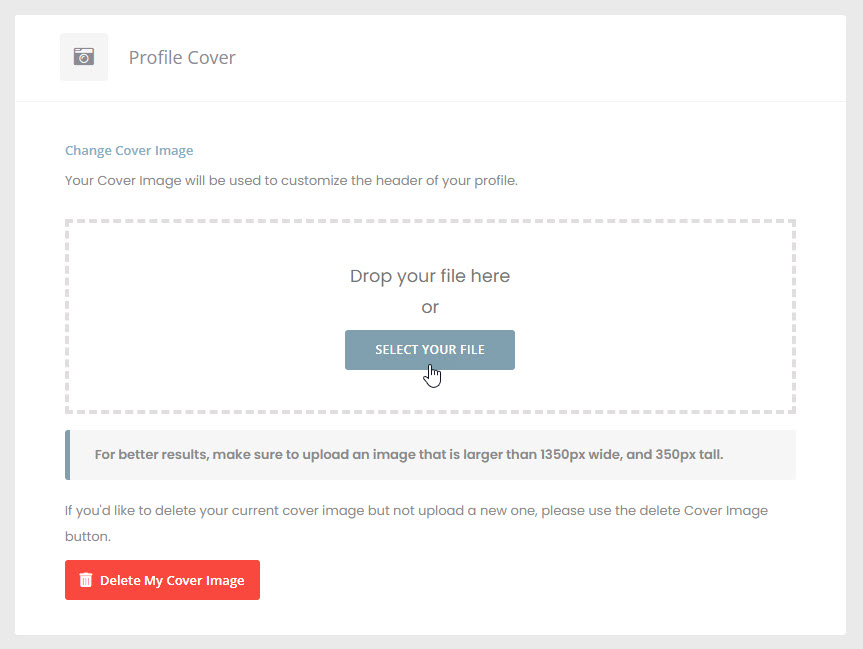 The steps are essentially the same as the Change Avatar settings. Use the Delete My Cover Image to remove the cover image rather than update it.
The sixth and final button is a Logout button and will immediately log you out of the site.