Levelling Up Cards is required in order to access certain parts of the site, particularly Environs. A Card's current Level can be seen on the bottom right of its front side once you've unlocked it. The number which represents the Level will be on top of the Power Orb icon.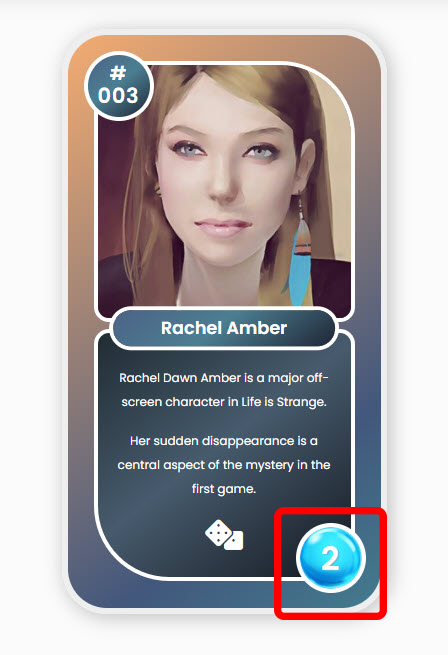 The currency for Levelling Up Cards is in Power Orbs, and different for each Season – so to Level Up Season 1 Cards, you use Chaos Orbs, for Season 2 Cards you use Tempest Orbs, for Season 3 it's Lupine Orbs and Season 4 it's Empath Orbs.
You can see the Progress of the Card's Level (in relation to its Maximum Level) in the sidebar on the Card's single page.

To begin Leveling Up a Card, you'll see a Level Up button below the Card itself.

Click the button to open a modal.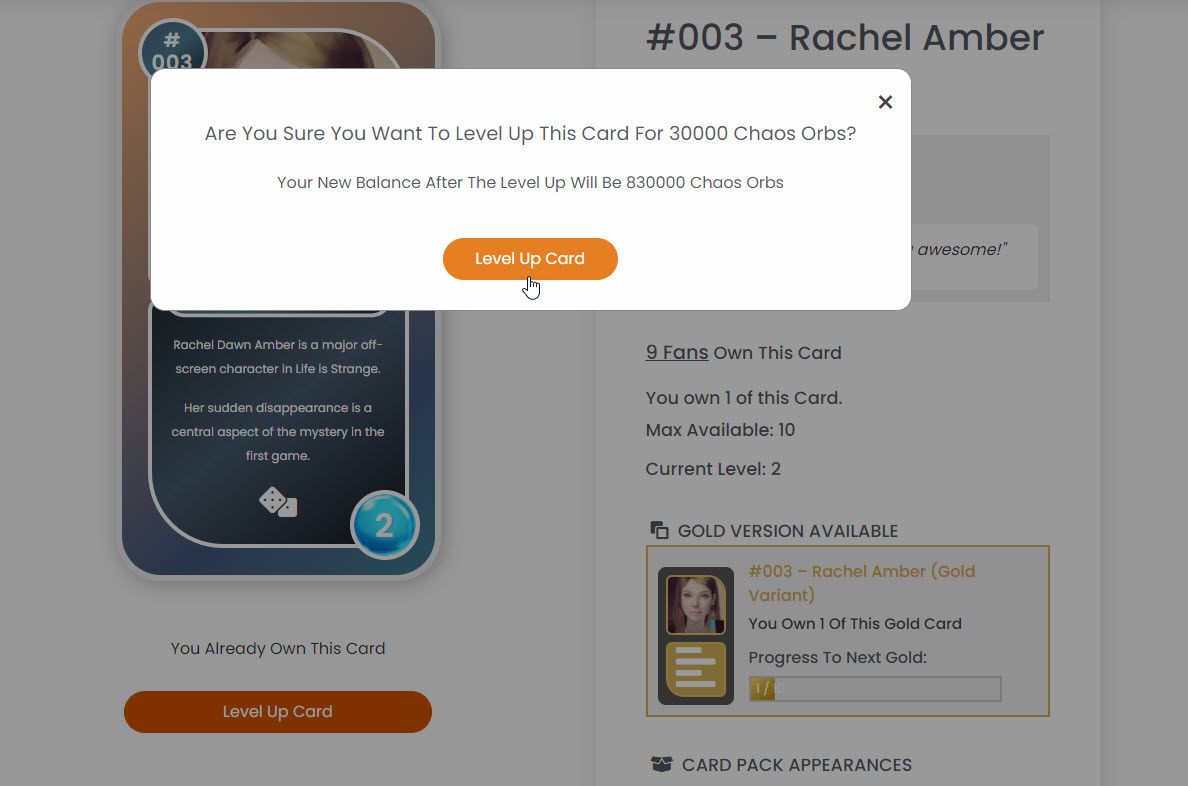 You'll be asked to confirm that you want to Level Up the Card, and will also be notified of the cost in Power Orbs, as well as your Power Orbs balance after the Level Up is complete. Click the Level Up Card button within the modal to Level Up the Card.
The cost of Levelling Up Cards increases with each Level. To keep things fairly simple, the costs are:
Level 2: 20,000
Level 3: 30,000
Level 4: 40,000
Level 5: 50,000
That means the total cost of Levelling Up a card from Level 1 to Level 5 is 140,000 Power Orbs.
You can see your history of Card Levelling as well as Power Orbs deductions on your My Earnings page.