Once you've unlocked an Environ, the page will refresh and you'll see a different version of the page, like so:
Here's a breakdown of the different elements:
Main Environ Area – This is the main display of the Environ from a fixed angle. The Environ will initially look bare as if all the furniture , accessories, etc. have been removed. As you start buying/unlocking Props, the Environ will begin to fill up when you return to it.
* You do not need to place Props. They will automatically be put in their pre-determined fixed position once you've unlocked them
Dialogue Box – This RPG-style box with a message from a relevant Character will continue to show until you've unlocked at least 1 Prop for that Environ/Angle
Linked Environ Angles – This is a listing of other angles of the same Environ – you will see a live image of that Environ's angle based on the state of the Environ (the Props you've unlocked for it).
Props Carousel – Below the main Environ Area you'll see a slider/carousel showing the Props available to buy for this Environ and its specific angle. Hovering over the Prop's image will reveal a box that slides up with the Prop's name. Click the image or name to go to the Prop's single page in order to buy it.
The Prop image will be greyed-out with a low opacity when it's locked and a red lock icon will show in the bottom-right. Once you've bought/unlocked the Prop, the image will show in full color and a green check icon will show instead.
Prop Counter/Progress – This area will show the same Available/Unlocked Prop counts and Environ completion progress as on the Environs listing page.
POWERED PROPS
Environs will include some Props that are powered by electricity. This includes items such as lighting and Max's laptop. You will need to own a prop called the Power Supply Set. Once you own this item, a button to toggle on and off any powered Props you own will appear next to the title of the Environ: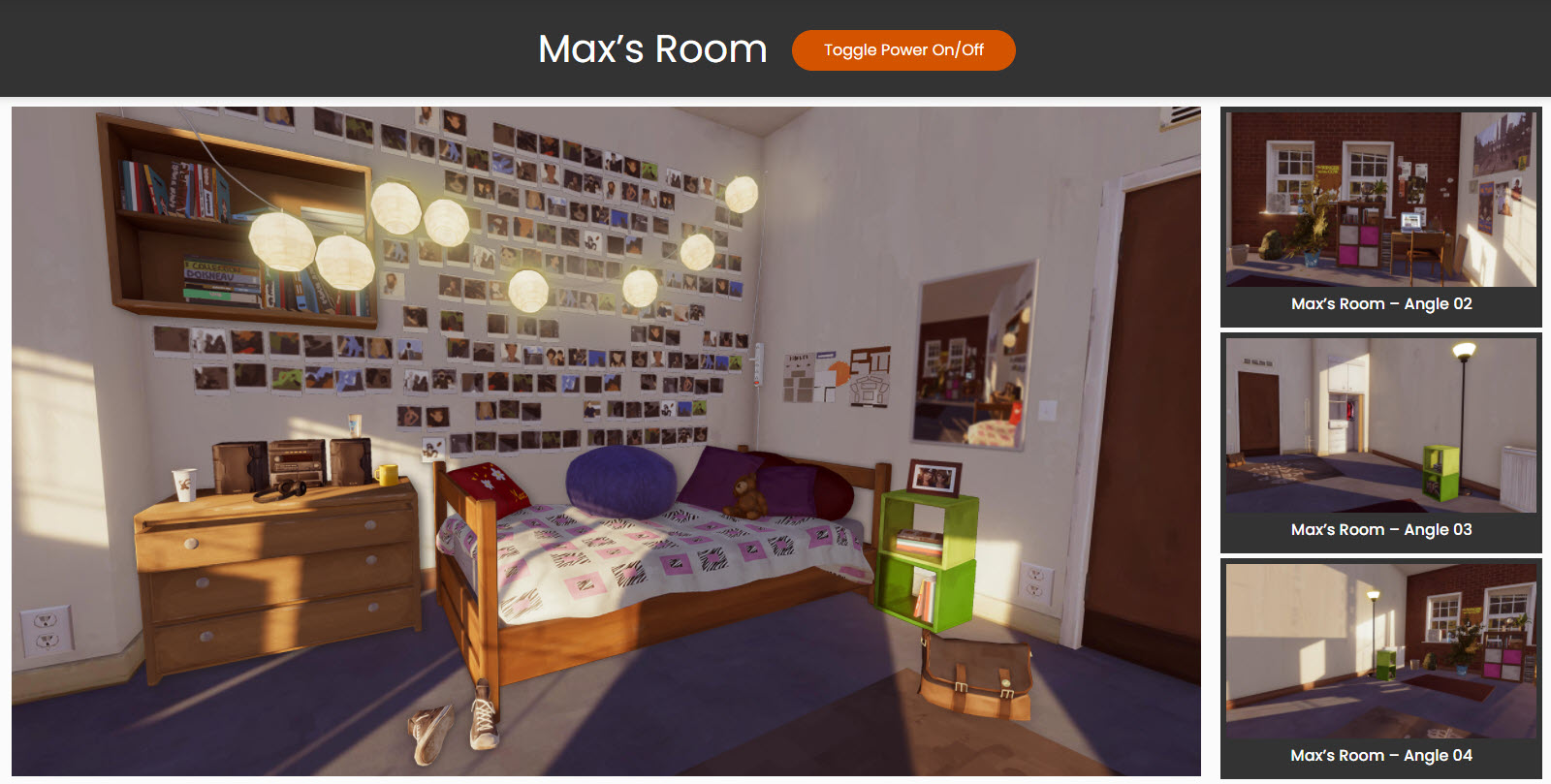 Simply click the button to toggle the powered items off: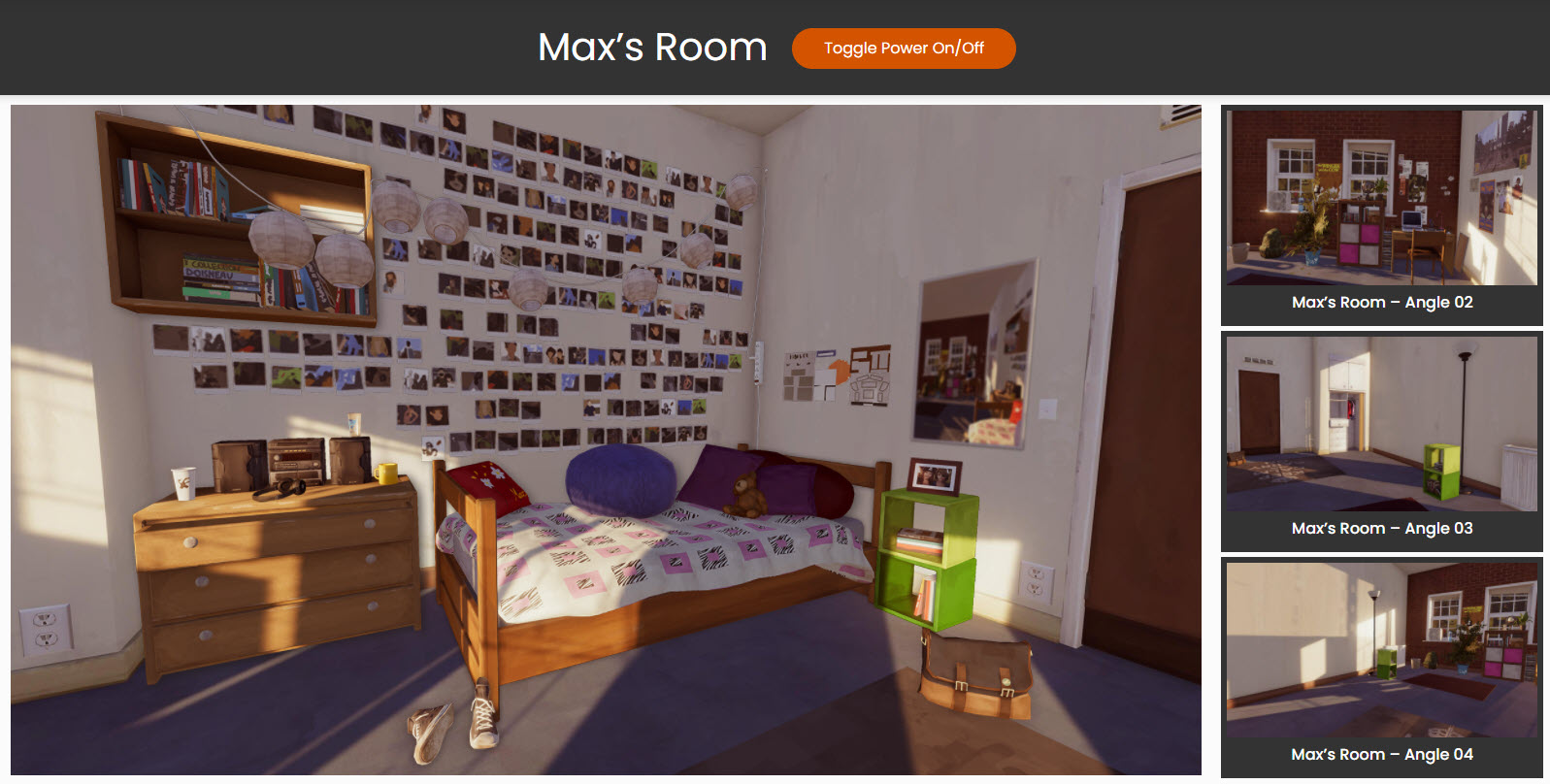 * This is purely a cosmetic feature and the state of the toggle is not saved between reloading the page. The initial state of the powered items is always On.
For information about buying Props to fill the Environs, see the Documentation on Buying Props For Environs.