The first thing you'll see when visiting the website is the HOMEPAGE.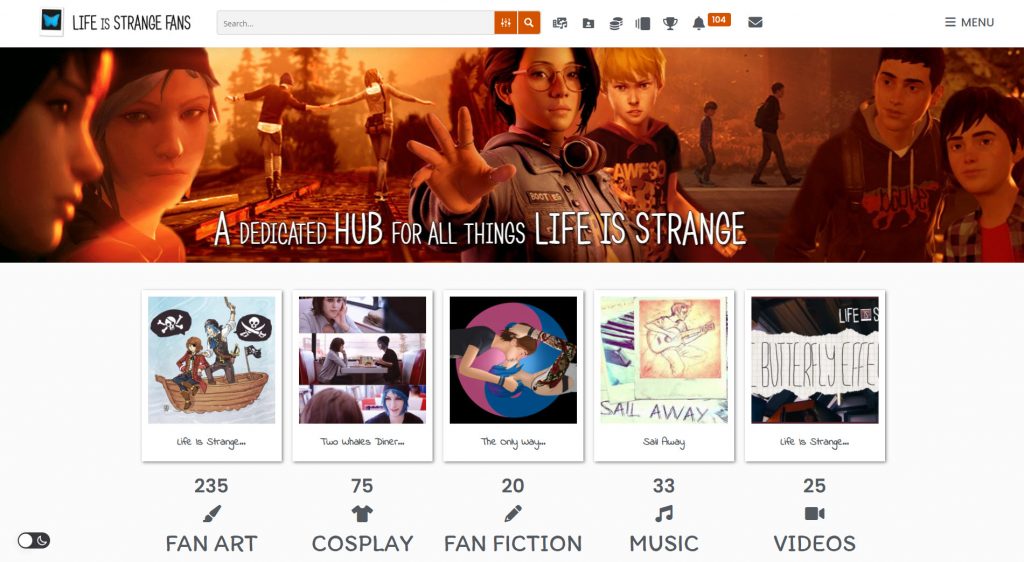 This is streamlined to show an image, count and link for each of the main content types on Life Is Strange Fans. The images are shown as Polaroids, a thematic element of the first game in the series, with the image contained in a thick-bordered frame and the title of the post written underneath in a handwritten style. Due to space limitations, the title is limited to only show the first three words of the post, with a trailing ellipsis (…). Clicking anywhere on the polaroid element will take you directly to that post. The posts (and therefore images, titles, and links) for each content type are randomized on each page load, which allows you to discover new content each time you visit the site.

Underneath each polaroid you'll see an icon and count for how many posts of that content type are currently on the website, and below this the name of the content type (e.g., FAN ART). Clicking this will take you to the archive page for that content type, that lists all posts of that type which can then be searched of filtered down further.