While we will not be adding the ability to purchase either Fan Points or Power Orbs with real money, you can exchange Fan Points for Power Orbs from the Points Store.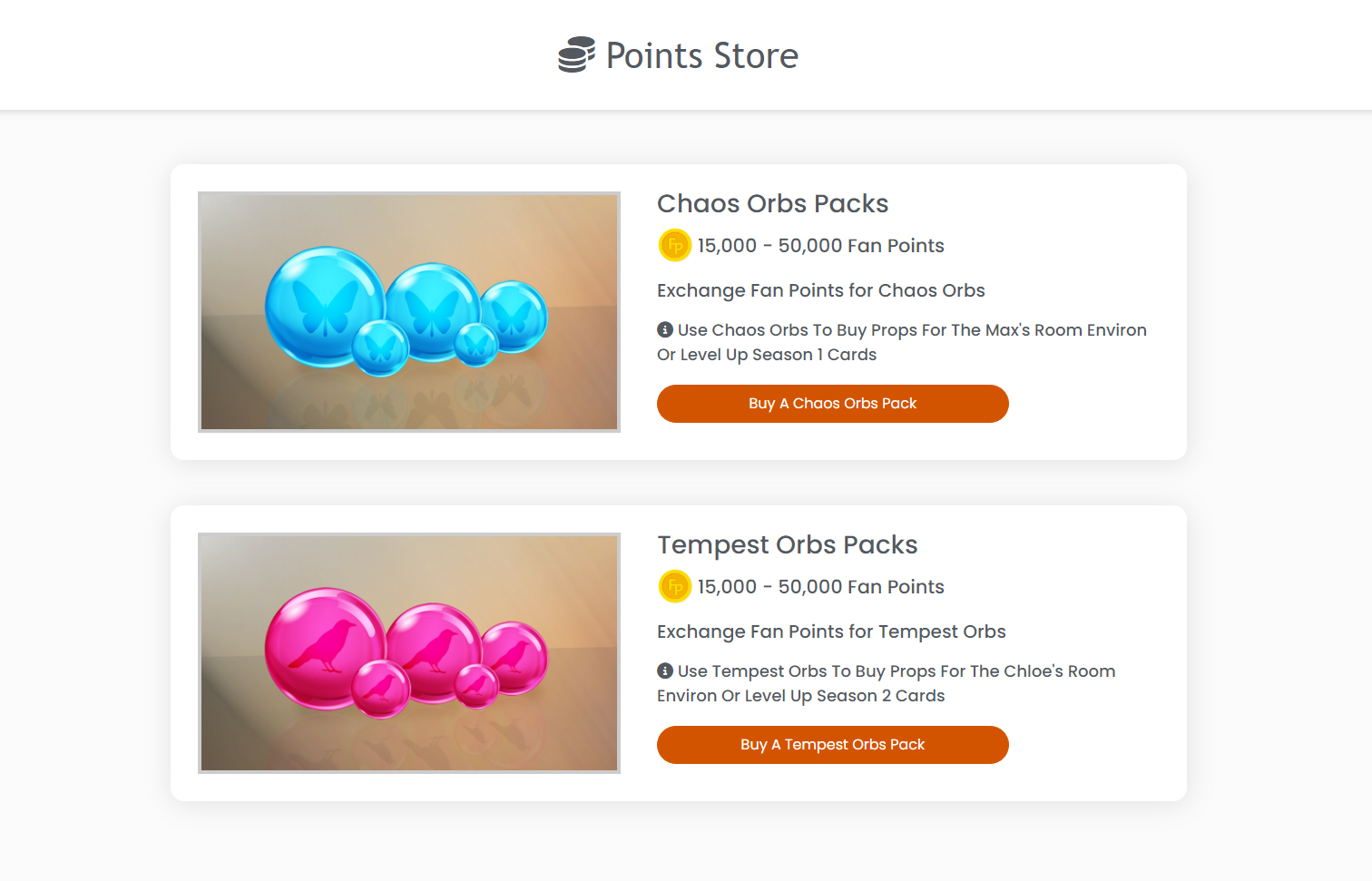 Power Orbs Packs are available in 3 sizes: Small (30,000 Power Orbs), Medium (50,000 Power Orbs) or Large (100,000 Powers Orbs). The cost of the Packs is half the amount in Fan Points, so a Small Pack costs 15,000 Fan Points – this means you get double the amount of Power Orbs as the Fan Points you spend .e.g. for every 1 Fan Point, you get 2 Power Orbs.
Click the 'Buy A [Power Orbs Type] Pack' button to open a modal where you can select your desired Pack size and confirm the purchase.
If you have enough Fan Points to buy all Pack sizes (so 50,000 Fan Points, since this is the cost of the Large Packs), you will see all 3 Pack Sizes listed in full color with their prices: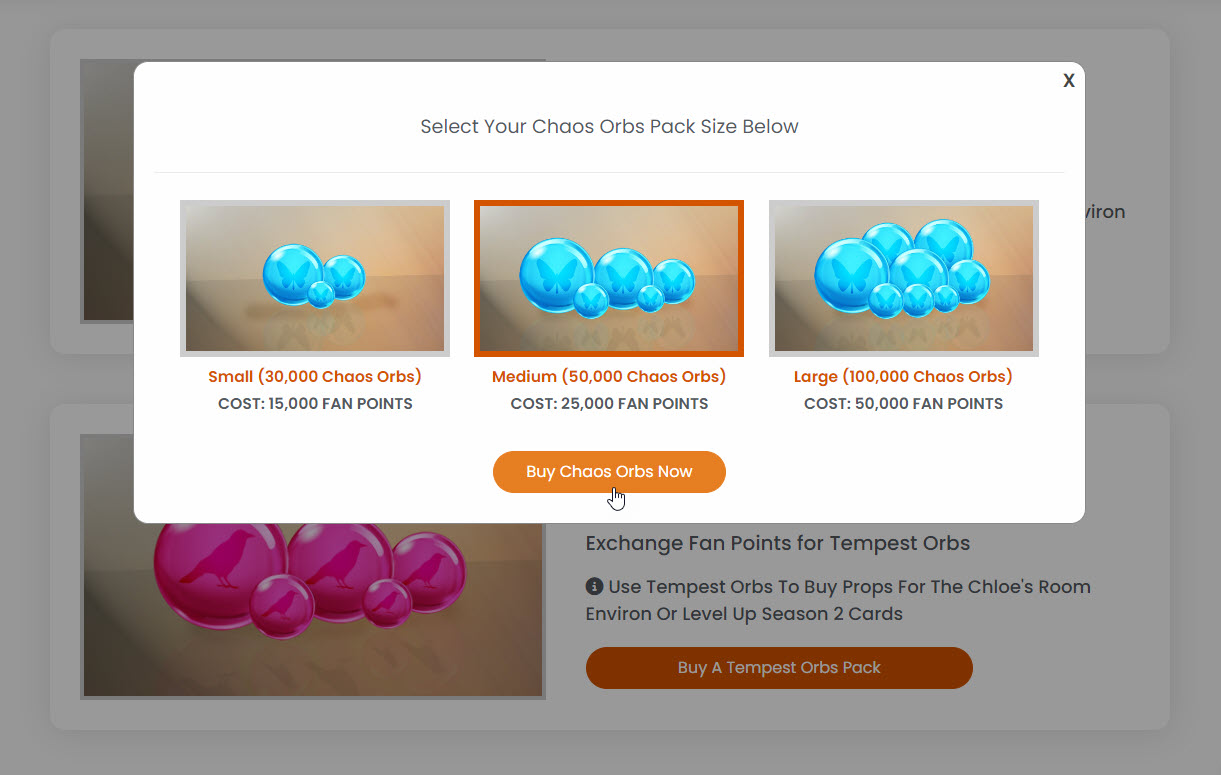 If you only have enough Fan Points to buy a Small Pack, only that pack will be in color and clickable and the other 2 Pack sizes will be greyed out: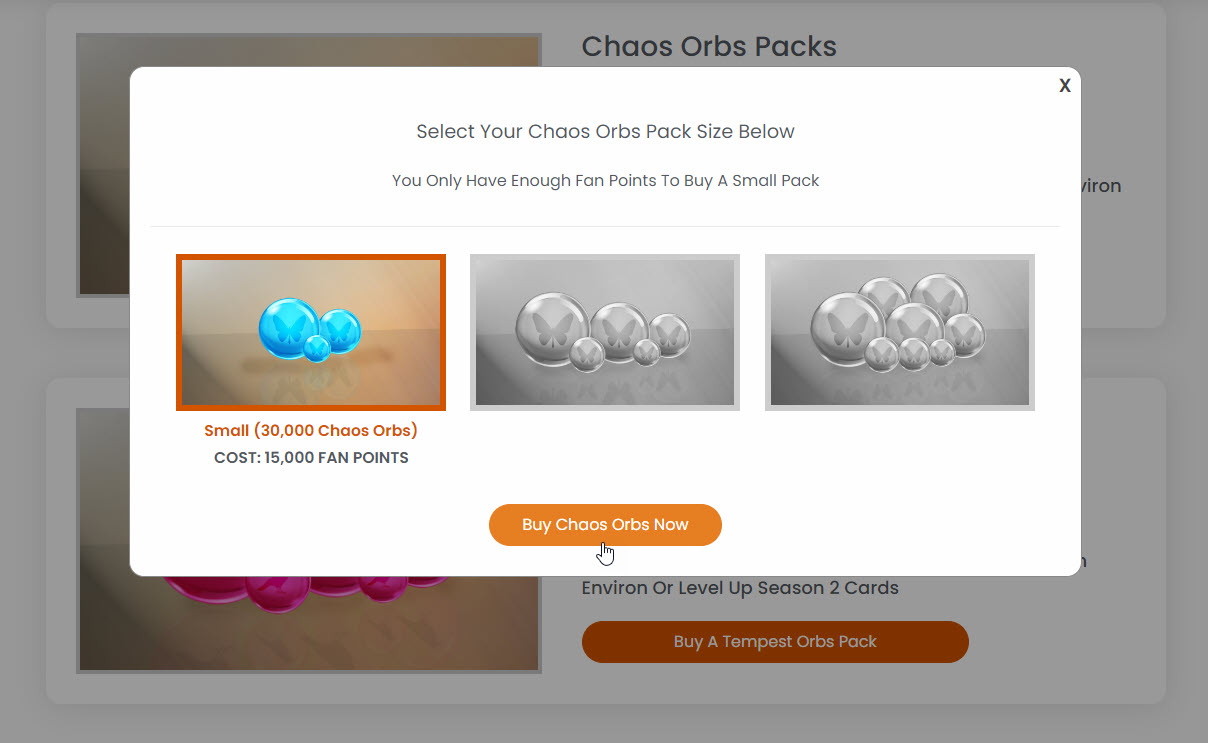 If you only have enough Fan Points for a Small and Medium Pack, the Large Pack will be greyed out: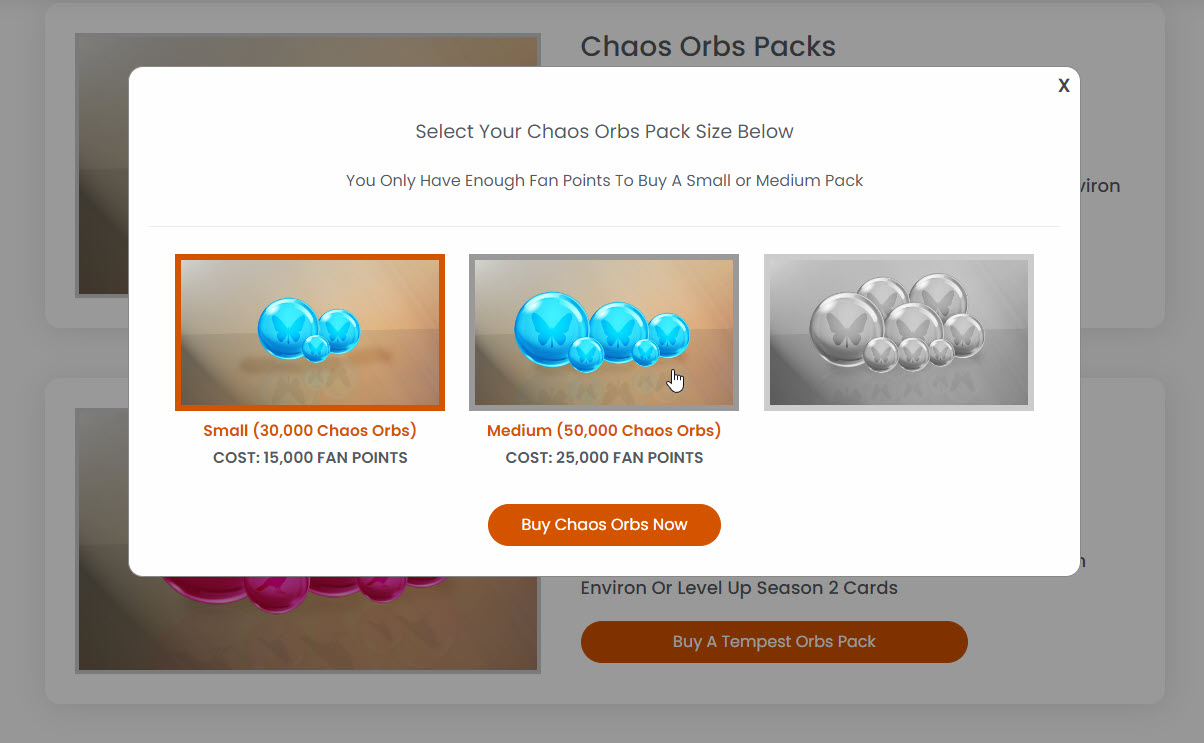 And finally, if you do not have enough Fan Points for even a Small Pack, no Packs will be displayed and you will see this message instead:

You will receive notification emails about your Points Purchases, an example of which can be seen below: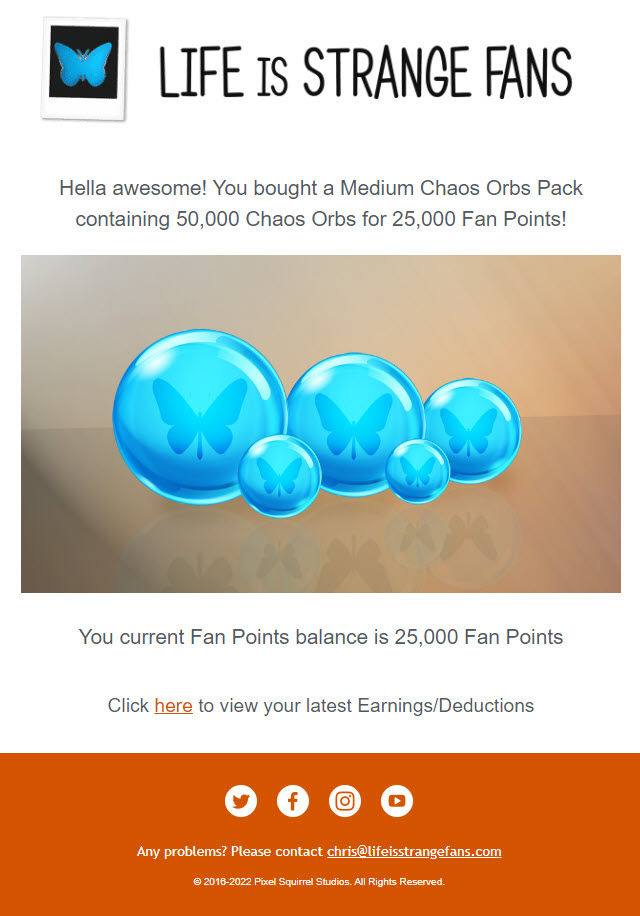 As with other Notifications, you can disable them from your Dashboard on the Notification Settings page. Just uncheck the box for 'Receive Email Notifications Related To Points Purchases?' and click the 'Update Notification Settings' button. Simply do the reverse if you want to receive emails about Points Purchases again.
Points Purchases are also logged on your Earnings page, showing you the amount of Fan Points spent and Power Orbs received in exchange: