When attempting to upload a new screenshot, 3/4 of the textboxes (Featured Characters, Tags, Locations) have invisible text, or the same colors as the textbox, when trying to type in something. The text is still registered and searched successfully, but the text itself does not show unless you mark it.
EDIT:
The issue only seems to appear in dark mode. I tested light mode and it's fine there. I took a screenshot, where I wrote "chloe" both in "Link to Character Page" and "Featured Characters". As you can see, the textbox acknowledges whatever is typed but you can't see it. Image 2 shows that the text is there when you mark it, but due to the color of the text being almost identical to the textbox, it doesn't show. I've tried using different browsers and computers, but the problem still persists.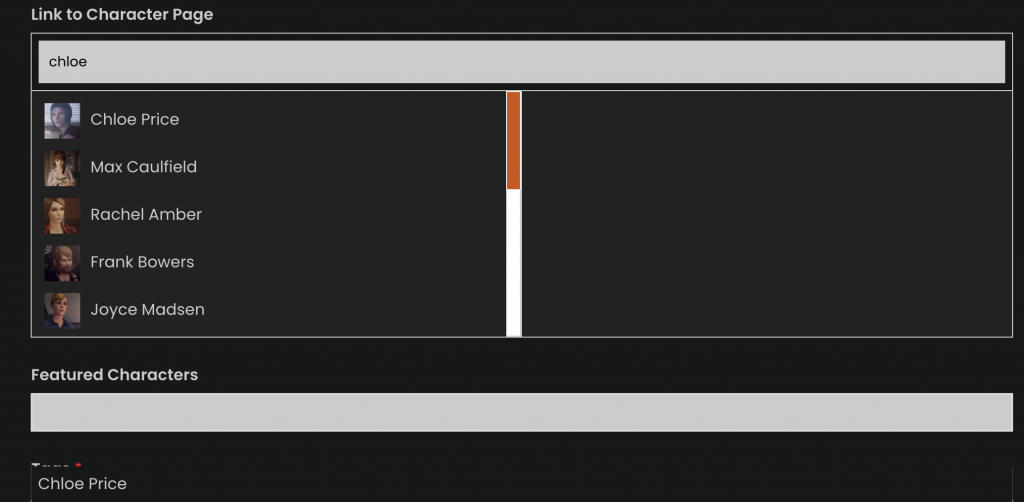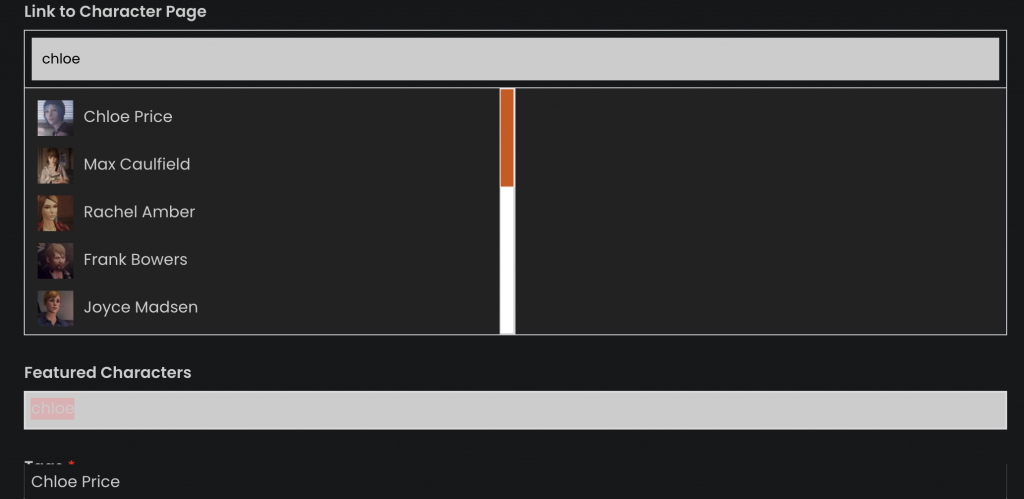 EDIT 2:
I mainly use Google Chrome. Tested it with Safari but got the same issue there..
EDIT 3:
Sorry for the late response! Seems like it's been resolved now, I can see it clearly + it's not as laggy as before :) Added image as proof: